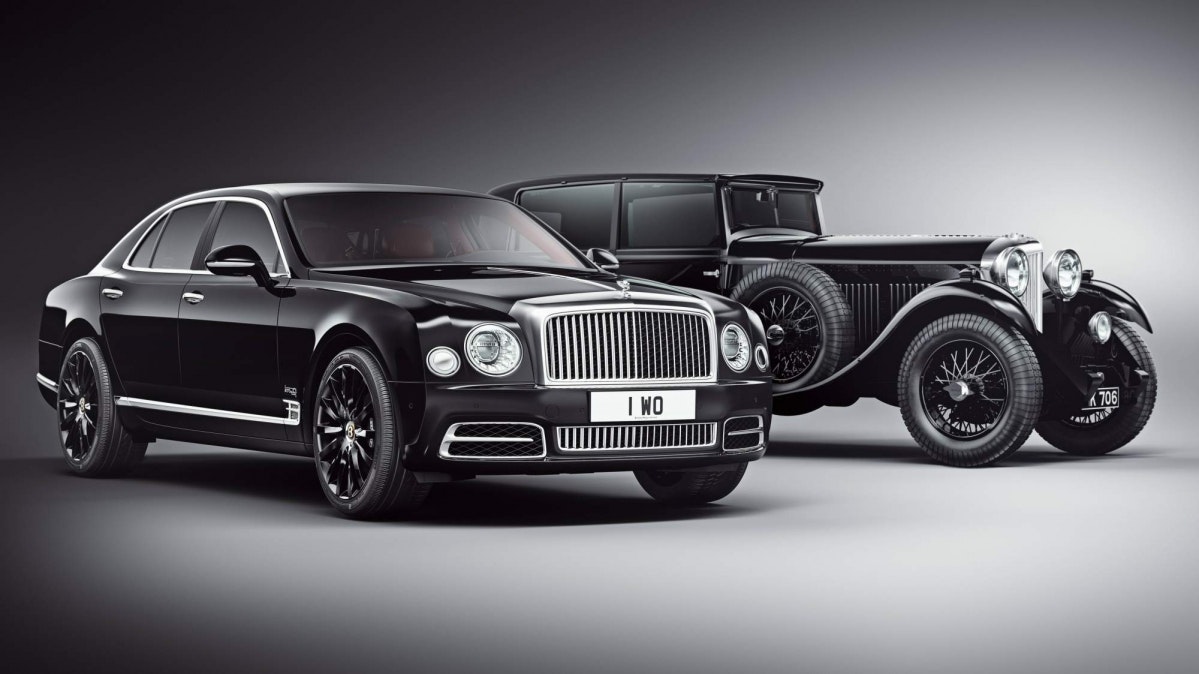 BENTLEY MULSANNE W.O. EDITION BY MULLINER
[vc_row][vc_column width="1/6″][/vc_column][vc_column width="2/3″][vc_column_text]Walter Owen (W.O.) Bentley started his company in 1919 and to celebrate its centennial, the marque is introducing its 2019 Mulsanne W.O. Edition by Mulliner.
It's a limited edition of 100 and it is so special that each Mulsanne gets an actual slice of crankshaft from W.O.'s personal 1930 8 Litre car set into its armrest. It was the last car he designed for the company back in the day. The bespoke Bentley will make its public debut during Monterey Car Week in California next month.
The special Mulsanne W.O. Edition rolls on Beluga black wheels and can be ordered in base, Speed or Extended Wheelbase models.
Bentley's flagship packs a 6.75-liter V-8 engine that's mated to an eight-speed automatic. Base and long-wheelbase variants deliver 505 hp and 752 lb-ft of torque. Speed versions offer 530 hp and 811 lb-ft of torque. It can also speed you from zero to 60 mph in 4.8 seconds versus 5.5 seconds for the base and extended base versions.
Take a look at the video below.[/vc_column_text][vc_video link="https://youtu.be/ZOZsSg6tHZM"][/vc_column][vc_column width="1/6″][/vc_column][/vc_row]
Back to Parent Page